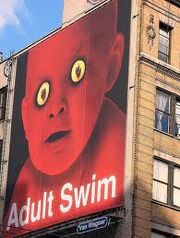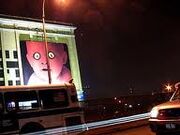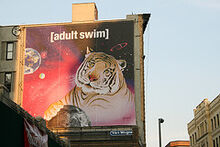 A few years ago I went to Atlanta Georgia. My mom was taking me to a doctor's appointment and then we passed by the Turner Broadcasting building and I saw a Adult Swim billboard with a red demonic looking baby with yellow eyes that scared the living crap out of me. Similar to Smile Dog, but with a baby creepily smiling with no teeth.
Then when I went there again with my cousin, I saw another Billboard. It was a tiger billboard. It wasn't that scary at all. But I never looked at the baby image for a long time until 2010. And that's when it scared me the second time. I think Adult Swim was smoking crack when they made those billboards.I will see you later and I hope you have a good day. Maybe.
Ad blocker interference detected!
Wikia is a free-to-use site that makes money from advertising. We have a modified experience for viewers using ad blockers

Wikia is not accessible if you've made further modifications. Remove the custom ad blocker rule(s) and the page will load as expected.